Oh no! What a conundrum! I'm hoping someone can help.
My birthday is in a month, so I asked my husband if he would buy me my own blog design. Being the sweetie that he is, he said yes - AWESOME!

(Side note: My husband also came home with a surprise "just because" gift for me recently, too - Google's new Nexus! I love that man!)

However, when I went to my favorite designer, Alicia's, blog - I discovered that she is not taking custom orders until after her maternity leave at the end of September. I don't think I can wait that long!
By the way, if you want to visit Alicia at "Dreamlike Magic," click the image below.
Soooo, then I went to another designer's blog that I have had my eye on - "Bitten By the Blog Bug" - only to find that her store is closed! Oh no! What is going on here!?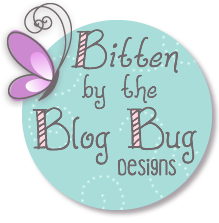 Help! Can you recommend a blog designer that you like? I want someone to customize a fun, colorful blog design for me. Any suggestions from you would be greatly appreciated. Thanks everyone!